Custom Labels
Flexo Label Printing
Flexo labels have been an industry standard for decades and provide the best option in terms of versatility, reliability, and cost on long run jobs. And with a multitude of standard and specialty stocks and films, along with the option to roll, fanfold or sheet your labels, they truly are the workhorse of labels.
Flexo labels in one form or another have been used on all manners of items since 1880 and has proven to be a reliable and high quality process in label manufacturing.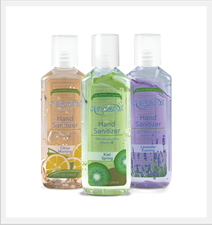 Versatile
Flexo labels allow for the greatest range of materials and inks, allowing you to receive exactly what you need, whether that be a thermal transfer label, or a fluorescent warning label.
Great for Long Runs
Because of the process, flexo printing is ideal for medium to very long runs, even with multiple lots or colors. Flexo provides the most cost-effective option if you need large quantities with amazing quality.
Digital Label Printing
Digital labels are fast becoming the most budget friendly and customizable option when it comes to custom labels. With a wide variety of facestock and lamination options, crisp full color printing, and custom die cuts available, it's no mystery why these labels are so popular.
We offer a multitude of stock options for your next digital labels, including stocks with permanent or removable adhesives and matte or glossy lamination, so you can be sure to get the perfect label for the perfect price.
Colorful
With full color availability and photographic quality, your labels can shine. Bright colors and bold darks never looked so good.
Customizable
With no set dies holding you back, these labels are able to be cut into almost any shape you desire. From circles and squares, to something truly as unique as your products, we have the solution for you.
Cost Effective
With no plate or die charges, digital labels are the perfect alternative to flexo labels for the budget conscious. And you don't have to sacrifice quality to get the perfect labels at the perfect price.
Extended Content Labels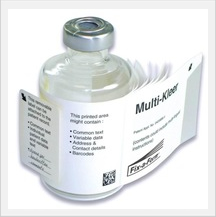 When packaging profiles are small and there is not enough room on labels, Extended Content Labels provide space for more graphics and copy through the use of multiple pages. Often called booklet labels or expanded text labels, they are all engineered to do the same thing — increase the amount of space available for text and graphics. One or more plys are affixed together creating a hinged, multi-page label. These labels are re-sealable and help carry the important information that might otherwise be left off of your product packaging.
Extended content labels are completely customizable, provide dramatically more content area and ensure information is easy to read, readily accessible, and does not crowd your important brand messages.
Contact us today for a quote.  We look forward to speaking with you and providing cost effective solutions for your custom label project.