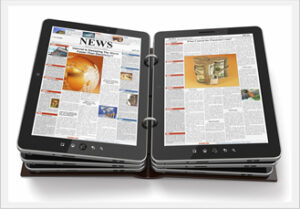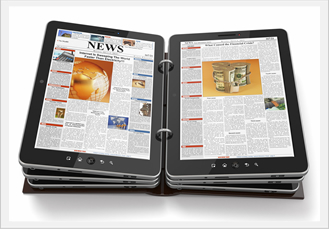 Electronic Magazines
Diversified Business Systems offers electronic solutions to meet a wide variety of publications. This process will empower brands of all sizes to grow their electronic influence and audience.  Offering new media solutions to publishers, marketers, and clients in every industry, our company brings a full-service digital publication platform to the marketplace. This will help organizations make their publications available to more readers with the most user friendly platform in the industry.


Digital Magazines
Digital magazines offer publishers the unique opportunity to entertain readers at a deeper level with interactive features such as video, audio, animations and hyperlinks. Creating a "replica" edition, or an exact replication of the print product into a digital format, allows for the benefits of digital platform with all the familiarity of the traditional print layout.
Digital circulation opens new audience development strategies by capitalizing on social sharing and aggregation. Publishers can monitor their readers' behavior at any time via the detailed tracking provided with each issue. This will allow publishers to focus their attention and resources on the portions of their publication most interesting to readers.
From the start, Diversified partners with customers to make creating a successful digital magazine a breeze. Diversified provides publishers with a top of the line digital platform for their content.
Digital Catalogs
In a digital age, catalog publishers can leverage the power of the Internet to reach more buyers, add eCommerce functions, and increase revenue generating opportunities.
Customers can take your catalog on the go by accessing it with their mobile, tablet or laptop devices at any time via the power of the web or by downloading a copy directly to their device.
Digital catalogs create a seamless buying process with features such as hyperlinks, rich media, and shopping carts. Diversified's high-end platform also integrates smoothly with companies' current print, website and other media offerings.