Flexible Packaging Solutions
Utilizing industry-leading, state-of-the-art machinery, equipment, and technology, we produce the highest quality flexible packaging solutions. We embrace the latest plate and printing technology available in the industry, which allows us to print up to 200 line screen with 10 colors, thus achieving top quality printing with high-end, vivid graphics.
With growing consumer focus on convenience and sustainability, the packaging industry has seen companies racing to transition their products from rigid to flexible packaging.  But consumer satisfaction isn't the only reason companies are making the push to shift from rigid to flexible.
Temperature and Humidity Controlled Warehousing Available
Some of the additional advantages of flexible packaging include:
Lighter packaging allows for lower transportation costs, reduced warehousing space, and less waste
Structures are customized to provide the exact barrier properties needed for product protection
Differentiation and Convenience
Flexible packages offers unlimited formats, shapes, and features, such as handles and fitments, for added convenience
Flexible packages provide a complete solution for branding and product protection, with no need for labels or secondary packaging
Diversified offers a wide variety of innovative flexible packaging formats with an abundant number of material and feature options.
Contact us today to discuss your flexible packaging needs.
AVAILABLE FORMATS
High Barrier Laminations & Rollstock
Stand-up Pouches
Flat-Bottom Box Pouches
Pinch-Bottom Box Pouches
Single-Web Quad Bags
3-Side Seal Pouches
Spouted Pouches
Shaped Pouches
FEATURES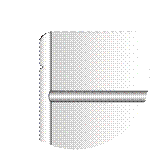 PRESS TO CLOSE ZIPPER
Single and double track PTC zipper and easy open tear notches.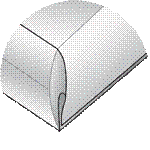 FOLDOVER & GLUED BOTTOM
for better shape, shelf appearance, and an additional panel for graphics.
TRUE FLAT-BOTTOM
pouch with side gussets for a powerful, carton-like presence and shelf stability.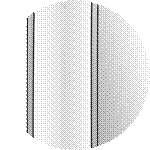 MIXED WEBS
within the same pouch, provides for a variety of design and performance options.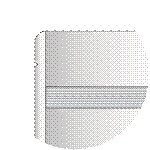 HOOK TO HOOK CLOSURES
VELCRO Brand PRESS-LOK provides smooth, easy closure with a distinctive sound when opening/closing.
PERFORATION CAPABILITIES
for air evacuation to allow for easy filling.
FULLY OPENED TOP
option allows for additional product space and easy filling.
DIE-CUT SINGLE HANDLE
offers a convenient solution for transporting and dispensing product.
SLIDER CLOSURE WITH END CLIP
advanced slider technology to enable convenient opening and closing for large bag formats.
INNO-LOK ZIPPER
cost effective closure option that differentiates.

VERSATILE PINCH-BOTTOM
pouch with side gussets for a powerful, carton-like presence when displayed both upright and lying down.

DIE-CUT DUAL HANDLE
makes product transporting easy and convenient.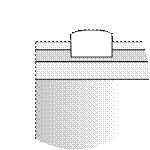 SLIDER CLOSURE
advanced slider technology to enable convenient opening and closing for small bag formats.
LASER SCORING, TEAR NOTCHES, AND MICRO-PERFORATIONS
allow for clean and easy tears, as well as ventilation for easy filling and aromatic marketing.
SPOUTS & FITMENTS
allow for easy and convenient dispensing of liquid or dry products.
INDIRECT VENTING
provides a means for air evacuation to increase product filling rates and efficiency while not compromising product integrity.